Are you interested in learning more about narcissism? If so, you're in luck! There are many great YouTube channels that discuss this topic in depth. In this blog post, we'll count down the top 10 channels that provide valuable information on narcissism.
These top 10 narcissism YouTube channels will guide you step by step to fight with a narcissist and heal from narcissistic abuse.
From psychology experts to real-life testimonials, these YouTube channels will give you a better understanding of what narcissistic personality disorder is and how it affects those around them. So without further ado, let's get started!
What is Narcissism?
Narcissism is defined as an inflated sense of self-importance, a strong need for admiration and attention from others, and an inability to recognize the feelings and needs of those around them. It is commonly associated with grandiosity, excessive pride in one's achievements, or the belief that one is superior to others.
What is Narcissistic Personality disorder?
Narcissistic personality disorder (NPD) is a mental disorder characterized by exaggerated feelings of self-importance, extreme need for attention, manipulation, dominance over others, and lack of empathy or understanding of the needs of others. People who struggle with NPD often seek out constant validation from their peers while entertaining grandiose fantasies which they may or may not be able to execute. The effects of narcissism on individuals and society can be far reaching if left unchecked.
Top 10 YouTube channels that discuss narcissism
Here is a list of top YouTube channels on Narcissism:
1. Sam Vaknin Narcissism YouTube Channel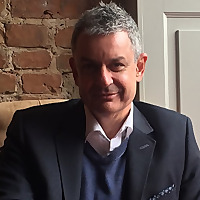 If you are looking for an authoritative source on narcissism, you should check out Sam Vaknin's YouTube channel.
Drawing from his mouthpiece of narcissism, 'Malignant Self-love: Narcissism Revisited', Vaknin provides viewers with reliable information, backed by evidence and tested practices to help aid individuals in their quest to understand narcissism.
Knowledge on narcissism can be navigating and make even the most experienced person feel uncertain. For this reason, Vaknin speaks from over 20 years of experience, practice and expertise to provide people with insights usually unavailable anywhere else.
---
2. Angie Atkinson Narcissism YouTube Channel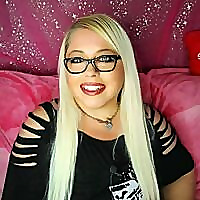 Angie Atkinson's narcissism YouTube channel is an invaluable resource for those struggling to overcome the emotional and mental pain of narcissistic abuse.
On this channel, viewers can find educational content from Atkinson – certified life coach and author, as well as survivor of narcissism in relationships.
Her mission of helping those affected by narcissism regain their sense of identity and establish positive and healthy relationships is admirable.
She also offers constructive advice with a kind and understanding approach. Through her channel, many people have been able to comprehend narcissism in relationships better, making it easier for them to effectively learn how to live a more informed and joyous life, free of narcissist manipulation.
---
3. Assc Direct Narcissism YouTube Channel
Welcome to Assc Direct Narcissism, my personal YouTube Channel focused on Narcissistic Personality Disorder and Life Coaching. Here, you will find educational videos that aim to provide targeted individuals with the tools they need to be able to develop a powerful defense system against narcissists and their malicious tactics.
You tubers interested in learning how narcissists manipulate unsuspecting targets, as well as proven techniques for how narcissists can be successfully neutralized will be able to find much value in this channel. I am honored to help people take back control of their lives and allow them to conduct relationships without being a victim of narcissism anymore.
4. From Surviving To Thriving!! Narcissism YouTube Channel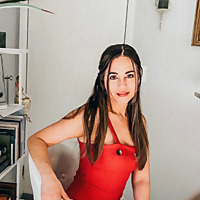 From Surviving To Thriving narcissism YouTube channel is here to provide help and support to those that have experienced narcissist abuse. Each episode is packed full of resources, advice, and stories that aim to educate viewers on this difficult topic.
Whether it's providing coping strategies or sharing personal experiences, From Surviving To Thriving narcissism YouTube channel is determined to spread a message of hope, resiliency and recovery. Viewers are encouraged to engage in some self-reflection so they can learn more about the narcissism their past has left them with, as well as how to move forward in the most productive way possible.
If you're curious about narcissism or looking for some healing guidance, this YouTube channel is a great place to start your journey from surviving narcissism to thriving with understanding.
---
5. Exposing the Narcissist YouTube Narcissism Channel
The YouTube channel "Exposing the Narcissist" is a great resource for anyone seeking to learn more about narcissism. With experts and psychologists discussing topics like narcissism, personal boundaries, toxic relationships and more, this channel offers insight into narcissism and how to recognize it within oneself.
Each video contains valuable information that can be applied to help anyone struggling with narcissism in their own life. Even if you're not currently dealing with narcissism, it can be a great learning experience to dive into an understanding of narcissism and its various manifestations through this YouTube channel.
And who knows? It could even potentially help you spot signs of narcissism sooner in others – whether they be friends, family members or potential romantic partners.
6. Kim Saeed Narcissism YouTube channel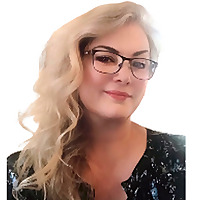 The Kim Saeed Narcissism YouTube Channel is a great resource for learning more about narcissism and narcissists. Kim Saeed is an expert on the subject and has spent many years studying narcissism and researching narcissist behavior.
Not only does she provide incredibly important and informative information, her videos are also very entertaining to watch as they are loaded with personal anecdotes and real life examples.
From practical advice that can help you move forward in your relationship to understanding how narcissists think, there is something for everyone on the Kim Saeed YouTube channel which makes it worth checking out if you're interested in developing a better understanding of narcissism.
7. Melanie Tonia Evans Narcissism YouTube Channel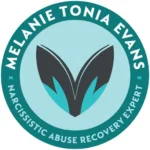 Melanie Tonia Evans is a narcissism survivor who has dedicated her life to helping those affected by narcissism. Her YouTube channel offers an indispensable resource for individuals and groups seeking healing and support in the narcissism arena. With over 220k subscribers, it is clear that Melanie's message of strength, resilience and recovery resonates with many.
Each week, she publishes new videos covering a wide range of narcissism topics; from tips on how to recognize narcissism in relationships, to emotional self-growth skills and setting healthy boundaries.
Melanie's passion for the subject comes through loud and clear, as she provides valuable information that can help anyone on their journey. If you are looking for answers in the narcissism arena, then Melanie Tonia Evans' Narcissism YouTube Channel is a great starting point.
8. CNXG or Crazy Narcissist X Girlfriend Narcissism YouTube Channel
CNXG, or Crazy Narcissist XGirlfriend, is a narcissism YouTube channel like no other. Created by self-proclaimed narcissist and filmmaker Farah Robinson, this channel features videos that explore narcissism from both an educational and entertainment perspective.
By using a combination of satire and humor, Robinson provides viewers with an eye-opening look at narcissism in everyday life and the impact it has on relationships. This isn't your typical YouTube channel.
With original content, engaging interviews, and deep insight into the psychology around narcissism, CNXG is sure to provide accessible but meaningful education on one of society's most oft-misunderstood mental conditions.
9. Pink Girl Teaches Narcissism YouTube Channel
A unique new narcissism Youtube channel has recently been created by the well-known YouTuber "Pink Girl"; her channel offers a variety of narcissism informational videos to viewers. Through her channel, Pink Girl utilizes several topics such as narcissism characteristics, narcissism management strategies and narcissism profiles to highlight the importance of understanding narcissism beliefs and behaviors.
She helps viewers navigate the complexities associated with relationship dynamics and how narcissism can detract from mental wellbeing if it is left unchecked.
Since launching her channel, Pink Girl has published multiple videos lightly discussing narcissism topics in an effort to make it more approachable for people who doubt their own level of knowledge about the subject. Clearly, this is one YouTube channel worth checking out!
10. Permission To Exist Narcissism YouTube channel
If you're looking to understand narcissism and its various manifestations, a great place to start is with the Permission To Exist narcissism YouTube channel. They offer meaningful insight into narcissism through educational videos as well as helpful tips on how to navigate relationships with narcissists.
This channel stands out from the rest by not only providing informative content but also offering a deeper analysis of narcissism by examining how narcissism functions in different aspects of our lives. With a broad range of topics addressed, it's guaranteed that you'll get something useful out of this channel, no matter your level of understanding about narcissism.
Last words
Although it is hard to face the reality that you were in a relationship with a narcissist, knowledge is power. By subscribing to some of these top 10 Narcissism YouTube channels, you are on your way to understanding more about this disorder and how to heal from narcissistic abuse.
Has watching one of these channels helped you in your personal journey? We would love to hear from you and please feel free to suggest other great YouTube channels for others who are facing similar struggles.