Parenting is a challenging yet rewarding journey that requires careful consideration and decision-making. One of the approaches to parenting that has gained attention in recent years is overprotective parenting.
While it is natural for parents to want to keep their children safe, overprotective parenting can have unintended consequences on a child's growth and development. In this article, we will explore the concept of overprotective parenting, its signs, and the impact it can have on children.
We will also discuss the importance of balanced parenting and provide practical tips for finding the right balance between protection and independence.
What Is Overprotective Parenting?
Overprotective parenting refers to an excessively cautious and controlling style of parenting, characterized by an overwhelming desire to shield children from harm or failure.
It is often driven by parental anxiety and fear, causing parents to restrict their child's freedom, limit their autonomy, and micromanage their activities.
While well-intentioned, overprotective parenting can hinder a child's development of essential life skills, problem-solving abilities, and self-confidence.
Signs of Overprotective Parenting
Recognizing the signs of overprotective parenting is crucial for understanding its impact on children. Some common signs include:
Hyper-vigilance: Overprotective parents are constantly on high alert, monitoring their child's every move and intervening at the slightest hint of danger.
Excessive rules and restrictions: These parents set numerous rules and limitations, often beyond what is necessary for safety, hindering a child's exploration and independence.
Limited freedom: Overprotective parents may hesitate to let their child engage in age-appropriate activities such as playing unsupervised or walking to school alone.
Inability to handle failure: These parents may shield their child from experiencing failure or disappointment, preventing them from developing resilience and coping skills.
Over-involvement: Overprotective parents may excessively intervene in their child's social interactions, school work, and decision-making, stifling their autonomy.
The Impact of Overprotective Parenting on Children
Overprotective parenting can have various negative effects on children's development. These include:
Dependence: Children raised in overprotective environments may struggle with decision-making and lack confidence in their own abilities.
Lack of resilience: Overprotected children may find it difficult to bounce back from setbacks or handle adversity, as they have not been exposed to challenges.
Delayed independence: Overprotective parenting can delay the development of essential life skills, such as problem-solving, self-care, and self-regulation.
Anxiety and fear: Constant protection and limited exposure to risk can lead to heightened anxiety and fear of the unknown in children.
Limited social skills: Overprotected children may have difficulty forming and maintaining relationships, as they have had limited opportunities for social interaction and independence.
The Importance of Balanced Parenting
Balanced parenting involves finding the middle ground between being overprotective and neglectful. It recognizes the importance of providing a safe and nurturing environment while also allowing children to explore, take age-appropriate risks, and learn from their experiences. Balanced parenting fosters independence, resilience, and healthy emotional development in children.
Tips for Finding Balance
Finding the right balance in parenting can be challenging, but here are some tips to help you on this journey:
Self-reflection: Reflect on your own fears and anxieties that may be driving overprotective tendencies. Recognize the importance of letting go and allowing your child to grow.
Gradual exposure: Gradually expose your child to age-appropriate risks and challenges, such as trying new activities or navigating social situations with guidance.
Encourage problem-solving: Allow your child to solve problems independently, offering support and guidance when needed. This builds their confidence and critical thinking skills.
Trust your child: Trust in your child's abilities and judgment. Show confidence in their decision-making, and allow them to make choices within reasonable boundaries.
Open communication: Foster open and honest communication with your child. Listen attentively, validate their feelings, and encourage them to express their thoughts and concerns.
The Benefits of Letting Children Take Risks
While it may be tempting to shield children from all risks, allowing them to take age-appropriate risks has several benefits:
Resilience: Taking risks helps children develop resilience and learn how to navigate challenges independently.
Confidence: Successfully overcoming risks and challenges boosts children's self-esteem and confidence in their abilities.
Problem-solving skills: Risk-taking provides opportunities for children to problem-solve and think critically, enhancing their cognitive abilities.
Exploration and curiosity: Taking risks allows children to explore their interests, discover their passions, and develop a sense of curiosity about the world around them.
Developing Independence in Children
Encouraging independence in children is essential for their overall growth and development. Here are some strategies to foster independence:
Responsibility: Assign age-appropriate responsibilities to your child, such as taking care of their belongings or completing simple household chores.
Decision-making: Involve your child in decision-making processes, allowing them to express their opinions and make choices within appropriate boundaries.
Problem-solving: Encourage your child to find solutions to everyday problems on their own, providing guidance and support when necessary.
Self-care: Teach your child essential self-care skills, such as personal hygiene, organization, and time management.
Support autonomy: Respect your child's autonomy and allow them to pursue their interests and hobbies, even if they differ from your own preferences.
Communicating with Your Child
Effective communication is the cornerstone of a healthy parent-child relationship. Here are some tips for nurturing communication:
Active listening: Practice active listening when your child speaks, giving them your full attention and validating their feelings.
Empathy and understanding: Show empathy and understanding towards your child's experiences and emotions, creating a safe space for open communication.
Non-judgmental approach: Avoid being judgmental or dismissive when your child expresses their thoughts or concerns. Encourage them to share openly without fear of criticism.
Encourage expression: Provide opportunities for your child to express themselves creatively, such as through art, writing, or open discussions.
Quality time: Dedicate quality time to connect with your child on a regular basis. This helps strengthen your bond and promotes trust and openness.
Setting Boundaries and Encouraging Growth
Setting boundaries is important for ensuring a child's safety while also allowing room for growth and exploration. Here's how you can strike a balance:
Clear expectations: Set clear expectations and guidelines for your child's behavior and activities, ensuring they understand the boundaries.
Consistency: Be consistent in enforcing boundaries and consequences, creating a sense of structure and predictability for your child.
Flexibility: While boundaries are essential, allow for flexibility within those boundaries to accommodate your child's individuality and growth.
Encourage healthy risk-taking: Support and encourage your child to take calculated risks within reasonable limits, helping them learn and grow from their experiences.
Reassess and adjust: Regularly reassess the boundaries as your child grows older and gains more independence. Adjust them accordingly to promote their development.
The Role of Trust in Parenting
Trust forms the foundation of a healthy parent-child relationship. Building trust involves:
Reliability: Be reliable and consistent in meeting your child's needs and commitments.
Honesty: Be honest and transparent with your child, fostering trust and openness.
Respect boundaries: Respect your child's boundaries and privacy, allowing them to develop a sense of autonomy and trust in their own decisions.
Follow through: Follow through on your promises and commitments to build trust and reliability.
Open communication: Encourage open and honest communication, creating an environment where trust can flourish.
Overcoming Parental Anxiety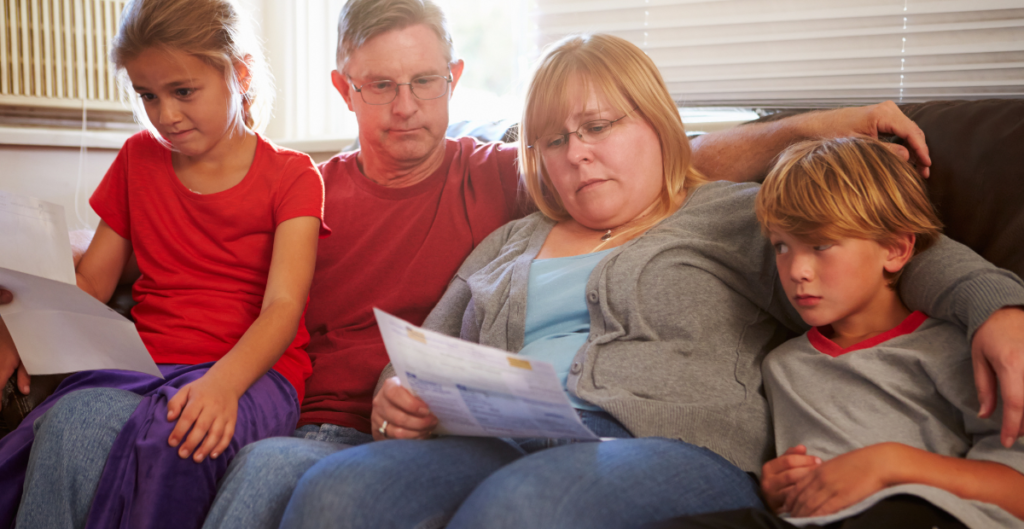 Parental anxiety is a common underlying factor in overprotective parenting. Here are some strategies to overcome parental anxiety:
Self-care: Prioritize self-care to manage your own anxiety and stress levels. Engage in activities that help you relax and rejuvenate.
Seek support: Reach out to trusted friends, family members, or professionals for support and guidance.
Challenge negative thoughts: Identify and challenge negative thoughts and irrational beliefs that contribute to parental anxiety.
Educate yourself: Educate yourself about child development and age-appropriate risks to gain a realistic understanding of potential dangers and necessary precautions.
Take small steps: Gradually expose yourself to situations that trigger anxiety, taking small steps towards relinquishing control and trusting in your child's abilities.
The Long-Term Effects of Overprotective Parenting
Overprotective parenting can have long-term effects on children as they transition into adulthood. Some potential long-term effects include:
Dependency: Overprotected children may struggle with independence and decision-making in adulthood, relying heavily on others for guidance and validation.
Risk aversion: Having been shielded from risks, overprotected children may develop a fear of taking risks in various aspects of life, hindering personal and professional growth.
Lack of resilience: Overprotected children may struggle to cope with setbacks and challenges, lacking the resilience and problem-solving skills needed for success.
Interpersonal difficulties: Limited opportunities for social interaction and independence can impact the development of healthy relationships and social skills in adulthood.
Self-esteem issues: Overprotected children may experience self-esteem issues, as they have not had the chance to develop a strong sense of self and belief in their abilities.
Overprotective Parenting and Narcissism
Overprotective parenting and narcissism are two distinct concepts that can intersect in certain cases. While overprotective parenting involves excessive control and protection of a child, narcissism refers to a personality disorder characterized by self-centeredness, a need for admiration, and a lack of empathy. Let's explore the connection between overprotective parenting and narcissism.
Overprotective parenting can sometimes be fueled by a parent's own insecurities, fears, and desire for control. In these cases, the focus is often on the parent's needs and desires rather than the child's well-being. This self-centered approach can align with narcissistic tendencies, where the parent prioritizes their own needs and desires above those of their child.
Overprotective parenting driven by narcissism may manifest in various ways. The parent may excessively micromanage the child's life, make decisions on their behalf without considering their individuality, and manipulate situations to maintain control. This can hinder the child's growth, independence, and self-esteem, as they may feel trapped and unable to assert their own identity.
Furthermore, narcissistic parents may view their child as an extension of themselves, expecting the child to fulfill their unmet dreams and ambitions. They may project their own insecurities onto the child and seek constant validation and admiration from them. This can lead to an unhealthy and codependent dynamic, where the child's own needs and aspirations are overshadowed by the parent's self-centeredness.
It is important to note that not all overprotective parents exhibit narcissistic traits, and not all narcissistic parents are overprotective. However, when the two converge, it can create a challenging environment for the child, stifling their emotional growth and sense of self.
Recognizing the impact of overprotective parenting driven by narcissism is crucial for breaking this cycle. Children who grow up in such environments may struggle with establishing healthy boundaries, developing a strong sense of self, and cultivating healthy relationships in adulthood. It is essential for individuals who have experienced overprotective parenting with narcissistic elements to seek support, heal from the past, and work towards reclaiming their autonomy and emotional well-being.
In conclusion, while overprotective parenting and narcissism are distinct concepts, they can intersect in certain cases, leading to detrimental effects on a child's development. Understanding the connection between the two can help shed light on the dynamics at play and encourage individuals to seek healing and growth. Creating a nurturing and balanced environment that promotes independence, empathy, and healthy boundaries is essential for raising emotionally resilient children.
Overprotective Parenting and Future Relationships
The impact of overprotective parenting can extend to future relationships. Here's how it can manifest:
Codependency: Overprotected children may develop codependent tendencies in relationships, relying heavily on their partners for emotional support and decision-making.
Lack of boundaries: Having grown up with limited boundaries, overprotected individuals may struggle with setting and maintaining healthy boundaries in relationships.
Trust issues: Overprotective parenting can contribute to trust issues in future relationships, as individuals may struggle to trust others or themselves.
Difficulty with conflict: Overprotected individuals may find it challenging to navigate conflict in relationships, lacking the necessary communication and problem-solving skills.
Seeking validation: Overprotected individuals may seek constant validation and approval from their partners, stemming from a lack of self-confidence and autonomy.
Frequently Asked Questions About OverProtective Parenting
Is overprotective parenting always harmful?
While overprotective parenting can have negative effects on a child's development, it is important to note that not all aspects of protection are harmful. It is about finding the right balance between protection and independence.
How can I find a balance between protecting my child and letting them explore?
Finding a balance requires gradual exposure to age-appropriate risks, open communication, setting clear boundaries, and trusting in your child's abilities. It is important to foster independence while ensuring their safety.
What are some strategies for overcoming parental anxiety?
Strategies for overcoming parental anxiety include self-care, seeking support, challenging negative thoughts, educating yourself about child development, and gradually relinquishing control.
Can overprotective parenting affect a child's self-esteem?
Yes, overprotective parenting can impact a child's self-esteem as they may lack opportunities to develop a strong sense of self and belief in their abilities
How can I encourage independence in my child?
You can encourage independence by assigning age-appropriate responsibilities, involving them in decision-making, encouraging problem-solving, teaching self-care skills, and supporting their individual interests and hobbies.
Conclusion
In conclusion, overprotective parenting, driven by parental anxiety and fear, can hinder a child's development and growth. Striking a balance between protection and independence is crucial for healthy child development.
By gradually exposing children to age-appropriate risks, encouraging independence, fostering open communication, and setting boundaries, parents can support their children's growth and help them develop essential life skills.
Overcoming parental anxiety and trusting in their child's abilities are essential steps towards becoming balanced and effective parents. Let us embrace a parenting style that nurtures independence, resilience, and healthy relationships for our children's future.