Find out what the 8 most influential anti-narcissism social media influencers and anti-narcissism bloggers have to share with you. From how to identify narcissistic personalities, the repercussions of hoovering tactics, and how to protect yourself from manipulation, get all the tools you need to strengthen your relationships.
Narcissism has become a popular topic of conversation online, and there is no shortage of people offering advice, insights, and perspective on the issue. Everyone from psychologists to youtubers are discussing narcissism – but who should we be paying attention to?
Today we're looking at 8 anti-narcissism social media influencers and narcissism bloggers who have managed to make an impact in this space. From events such as #NoMoreNarcWorldDay to articles detailing how narcissists think – these anti-narcissism content creators are all making valuable contributions to the discussion around narcissistic behavior.
With their reach extending across multiple platforms such as Twitter, Instagram, YouTube, and even podcasts – let's dive into which influencers you need keep an eye out for when it comes to topics related to narcissism! First let me enlist the names of all Most Influential Anti-Narcissism Social Media Influencers and Bloggers.
2. Kim Saeed
7. Wendy Behary
The Role of Anti-Narcissism Social Media Influencers and Bloggers in Combating Narcissism
Anti-narcissism social media influencers and bloggers play a crucial role in raising awareness about the damaging effects of narcissism on individuals and society as a whole. By sharing their personal experiences and expertise, these influencers and bloggers provide insights into the behaviors and tactics of narcissists, and how to identify and cope with them.
One of the primary roles of anti-narcissism influencers and bloggers is to educate people on the red flags of narcissistic behavior. They provide guidance on how to recognize the signs of narcissistic abuse, such as gaslighting, manipulation, and emotional abuse. They also offer advice on how to protect oneself from these toxic relationships and take steps towards healing and recovery.
Moreover, anti-narcissism influencers and bloggers help break down the stigma surrounding narcissistic abuse by creating a safe and supportive space for survivors. They encourage people to speak out about their experiences and share their stories, which can help others realize that they are not alone and that recovery is possible.
Finally, these influencers and bloggers provide a platform for people to learn and connect with others who have experienced narcissistic abuse. They offer a community of support and resources for those who are navigating the challenges of healing from these types of relationships.
1. Dr. Ramani Durvasula
Dr. Ramani Durvasula is a prominent figure in the field of psychology, particularly in the area of narcissism and its effects on relationships. As a licensed clinical psychologist and Professor Emerita of Psychology at California State University, Los Angeles, she has dedicated her career to researching and educating others about the dangers of narcissism.
B.S. (magna cum laude), University of Connecticut, Psychology
M.A., University of California, Los Angeles, Psychology
Ph.D., University of California, Los Angeles, Clinical Psychology (Minor: Health Psychology)
Pre-doctoral Internship, UCLA Department of Psychiatry, Resnick Neuropsychiatric Hospital
Clinical Licensure, State of California – Psychologist
American Psychological Association
Western Psychological Assocation
Association for Psychological Science
Society for Behavioral Medicine
In addition to her academic work, Dr. Durvasula is also a prolific author, having written several books on the topic of narcissism, including "Should I Stay or Should I Go: Surviving A Relationship with a Narcissist", and "Don't You Know Who I Am?": How to Stay Sane in an Era of Narcissism, Entitlement, and Incivility. Her books offer valuable insights into the mindset and behavior of narcissists, as well as practical advice for those who have been affected by narcissistic relationships.
Dr. Durvasula has also taken her message to the public through her YouTube channel, where she has amassed 1.32 millions followers by discussing the topic of narcissism in a clear, accessible, and engaging way. Her videos have garnered millions of views, making her a leading voice in the fight against narcissism.
In addition to her YouTube channel, Dr. Durvasula has also been featured in various media outlets, including SXSW, TEDx, Red Table Talk, the Today Show, and Investigation Discovery. Her work has been widely recognized for its contributions to the field of psychology and its impact on society.
| | | | | |
| --- | --- | --- | --- | --- |
| Facebook Followers | Instagram | YouTube | website | |
| 93k | 355k | 1.32 M | doctorramani | |
| | | | | |
Dr. Ramani Durvasula social media followers
Most recently, Dr. Durvasula has added a new role to her impressive resume: that of podcast host. Her new podcast, Navigating Narcissism with Dr. Ramani, focuses on the topic of narcissism and its impact on relationships. The podcast promises to offer insights, advice, and guidance for those struggling to navigate relationships with narcissists.
Dr. Ramani Durvasula Best aatices
Overall, Dr. Ramani Durvasula is a highly respected and influential figure in the field of psychology, and her work has made a significant impact on our understanding of narcissism and its effects on society. Her dedication to educating others and raising awareness about this important issue is truly commendable.
---
2. Kim Saeed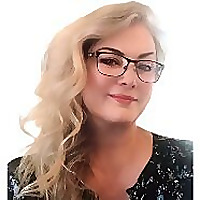 Kim Saeed is a famous anti-narcissism influencer with thousands of followers on various social media platforms including YouTube, Instagram, and LinkedIn. She is a Narcissistic Abuse Recovery Consultant, educator, speaker, and author of the book, "How to Do No Contact Like a Boss!". Her personal experience of struggling to find information and support in her own journey towards narcissistic abuse recovery motivated her to create kimsaeed.com, which has now impacted hundreds of thousands of lives across 195 countries.
| | | |
| --- | --- | --- |
| Facebook | Instagram | Pinterest |
| 84 | 56k | 53.5k |
| | | |
| | | |
| | | |
Kim saeed SOcial media followers
Kim believes that individuals who have suffered from abusive relationships, when given appropriate guidance, can use their experiences as a catalyst for profound transformation. She also advocates that no one deserves to be a victim of generational dysfunction or abusive relationships and that survivors have the potential to flourish, thrive, and create an ideal life in recovery.
With her background in teaching, psychology, organizational development, and research, Kim has developed effective programs and resources to help survivors of narcissistic abuse. Her work has been shared in non-profit women's shelters and has received recognition from mental health experts and therapists.
Kim Saeed Articles
One of her flagship programs is The Break Free Program, which offers comprehensive support and guidance for individuals who are struggling with narcissistic abuse. If you are experiencing a difficult time, you might want to consider enrolling in this program.
---
3. Melanie Tonia Evans
Melanie Tonia Evans is a well-known anti-narcissism social media influencer who is an expert in narcissistic abuse recovery, healing, and a renowned author and radio host. She is the founder of Quanta Freedom Healing. Melanie has always been passionate about healing and reaching one's true potential and happiness, regardless of their traumatic backgrounds and setbacks. She is determined and dedicated to living what she preaches.
| | | | |
| --- | --- | --- | --- |
| Pinterest | YouTube | Facebook | Instagram |
| 52k followers | 221K | 183k | 101k |
Melanie Tonia Evans Social media followers
Melanie is a continual devoted Quantum student of life, who keeps discovering more and more ways to release her false beliefs and traumas, fill up with her Higher Self and transform into the most expanded, radiant and conscious version of herself possible. She loves sharing her expanded understanding of greater truths and higher paths, including her own breakdowns and breakthroughs, through her bi-weekly Thriver TV episodes, newsletters, and on Facebook and Instagram.
Melanie Tonia Evans is also well-known for her great social media presence, where she offers valuable insights and resources to her followers. She also offers a Free 16-day recovery program for narcissistic abuse survivors, which is designed to help them break free from the toxic cycle and heal their wounds.
Melanie Tonia Evans Articles
Her program is highly regarded by many who have gone through it, and she has helped countless people overcome their trauma and regain their sense of self-worth. Melanie's dedication to helping others and her wealth of knowledge and experience make her a powerful force in the world of narcissistic abuse recovery.
---
4. Dr. Craig Malkin
Dr. Craig Malkin is a renowned clinical psychologist, researcher, and Harvard Medical School lecturer with over twenty years of experience in the field.
He is a leading expert on narcissism, having authored the internationally acclaimed book, "Rethinking Narcissism," which offers a fresh perspective on the subject and is highly regarded by both professionals and the general public alike.
In addition to his writing, Dr. Malkin is also a popular anti-narcissism social media influencer and blogger, using his platform to educate and raise awareness about narcissistic behavior and its impact on individuals and society as a whole.
Dr. Craig Malkin Articles
He hosts a podcast called "The Rethinking Narcissism Podcast," which provides insights and strategies for understanding and managing narcissism in our personal and professional relationships.
Dr. Malkin's work is highly respected in the field of psychology, and he has helped countless individuals, couples, and families navigate the complex dynamics of narcissistic behavior.
---
5. Dr. Karyl McBride
Dr. Karyl McBride is a well-known anti-narcissism social media influencer and blogger who has dedicated her career to helping people recover from the harmful effects of narcissistic abuse. She is the author of three books, including "Will I Ever Be Good Enough?: Healing the Daughters of Narcissistic Mothers" which explores the complex relationship between daughters and their narcissistic mothers.
Dr. McBride has over 40 years of experience as a psychotherapist and has worked extensively with children raised by narcissistic parents, as well as cases of physical and emotional abuse and trauma. She holds a Ph.D. in Philosophy with a Major in Clinical Psychology, with an emphasis on law and child development. Her dissertation focused on child sexual abuse investigations.
In addition to her work as a psychotherapist, Dr. McBride has also worked in law enforcement, conducting child sexual abuse investigations and serving as an expert witness in criminal and civil cases. She has also trained law enforcement in investigative interview techniques.
Dr. McBride's books have been published by Atria Books, a division of Simon and Schuster. Her latest book, "Will the Drama Ever End? Untangling and Healing from the Harmful Effects of Parental Narcissism," is set to be released in 2023. Her other books include "Will I Ever Be Free of You? How to Navigate a High-Conflict Divorce from a Narcissist, and Heal Your Family" .
Dr. McBride offers individual, couple, and family therapy and is a licensed marriage and family therapist. She is committed to helping people overcome the effects of narcissistic abuse and to creating a better understanding of narcissism and its impact on individuals and families.
Dr. Karyl McBride Articles
---
6. Dr. Julie Hanks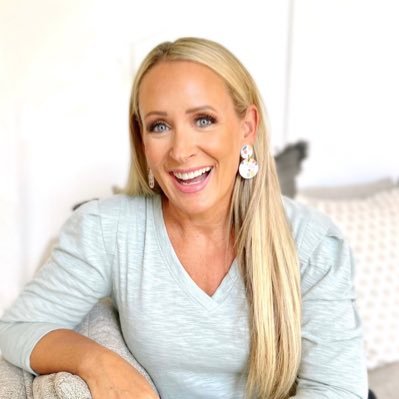 Dr. Julie Hanks is a licensed therapist and anti-narcissism social media influencer who specializes in women's issues, particularly related to toxic relationships. She is the owner of Wasatch Family Therapy and has nearly 30 years of experience counseling women, couples, and families.
In addition to her clinical work, Dr. Hanks is also a coach, author, relationship expert, TedX speaker, media contributor, college teacher, online influencer, speaker, and performing songwriter. She uses her platform to share her personal and professional journey of healing from shame, developing healthy boundaries, and becoming more confident.
Dr. Hanks has written extensively about how to identify toxic relationships with narcissists and how to heal after being involved with them. Her blog posts, podcasts, books, and other resources available online and offline are invaluable to those seeking to break free from toxic relationships and reclaim their lives.
One of Dr. Hanks' most notable contributions is her book, "The Assertiveness Guide for Women", which provides practical tools and strategies to help women develop assertiveness skills in all areas of their lives. She also uses her platform to help women take charge of their lives and their faith, finding their authentic voice in their relationships and the world.
Dr. Julie Hanks Articles
Overall, Dr. Julie Hanks is a valuable voice in the anti-narcissism movement, using her expertise and personal experience to help women heal from toxic relationships and develop confidence and assertiveness in all areas of their lives.
---
7. Wendy Behary
Wendy Behary is a well-known anti-narcissism blogger and social media influencer, renowned for her expertise in narcissistic behavior. She has been working as a psychotherapist for over 30 years, with post-graduate training and advanced level certifications. Wendy is the founder and director of The Cognitive Therapy Center of New Jersey and The Schema Therapy Institutes of NJ-NYC and DC.
In her private practice, Wendy Behary focuses on treating narcissists, individuals dealing with them, and couples experiencing relationship problems. She is also an expert in coaching individuals in interviewing, public speaking, and interpersonal skills enhancement.
Wendy Behary is the author of the book "Disarming The Narcissist: Surviving & Thriving With The Self-Absorbed." The book provides strategies for dealing with narcissists both professionally and personally, while maintaining one's emotional well-being at the same time. The book has received widespread recognition and has been a go-to guide for those dealing with narcissistic individuals in their personal or professional lives.
As an expert in her field, Wendy Behary has also been invited to speak at various conferences and events, where she shares her knowledge on narcissistic behavior and its impact on individuals and relationships. She has also contributed to various media outlets, including CNN, and Psychology Today, among others.
Wendy Behary's work has helped many individuals to recognize and deal with narcissistic behavior, allowing them to maintain healthy relationships and improve their overall well-being.
---
8. Shahida Arabi
Shahida Arabi is a renowned author, blogger, and social media influencer who focuses on providing strategies to deal with narcissistic abuse. She is known for her bestselling books, including "Becoming The Narcissist's Nightmare: How To Devalue And Discard The Narcissist While Supplying Yourself," which provides insights into how to overcome toxic relationships while taking care of oneself. Her works have been translated into over 12 languages worldwide and are highly recommended by mental health professionals and clinicians.
Shahida's journey to becoming an expert on narcissistic abuse began during her time at Harvard University and Columbia University, where she pursued graduate degrees in psychology and sociology. While at Harvard, she conducted extensive research on narcissistic and psychopathic partner traits and their impact on posttraumatic symptoms, which helped her understand the complex nature of abusive relationships.
Shahida Arabi Articles
Shahida's website, Self-Care Haven, has become a popular platform for abuse survivors seeking guidance and support. Through her writing, she encourages individuals to prioritize their own well-being and provides effective strategies for dealing with manipulators and narcissists. Her work has been featured in various publications such as Psychology Today, Salon, The Huffington Post, and many more.
---
Final Thoughts
The 8 most influential anti-narcissism social media influencers and bloggers featured in this post are all key players in the fight against excessive narcissism. They use their platforms to help spread awareness and raise support for various causes. By following them, you too are joining their noble cause of reducing narcissism, creating a better world for us all.
They are all courageous individuals who are willing to speak up against narcissism, encouraging individuals to speak their truth and be assertive in their own lives. They have shined a light on important messages of self-love and acceptance, pushing society toward a more positive direction.
They have created content with value that will no doubt help many people in their struggles with narcissistic tendencies. On top of that, they've produced excellent visual elements which can inspire us to continue our individual battle against narcissism.
Together we can work towards creating a healthier society, one where relationships between people are more meaningful instead of centered around vanity or power. Let's use the wisdom and inspiring words of these influential figures to make our world a better place.